Personalized Learning
Technologies that have the capability to allow learners to follow Multiple Trajectories through their learning experience, depending on abilities and preferences.
See MathSpring.
Affect and Motivation
We study how to assess students' affective states as they learn, and how to bring students back to optimal affective and motivational states for learning through a variety of Interventions.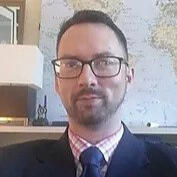 Metacognition
We investigate how to promote good study habits as students learn, by helping them set goals, be strategic while performing an activity, seek for help, and reflect about their performance by self-monitoring and self-evaluating their progress.
Active Physical Learning
We investigate how children can learn mathematics while exploring the physical space, getting a different understanding of math learning by gesturing, and using technology to guide them through 3D spaces.
Intelligent Pedagogical Agents
We study how embodied characters, or learning companions, can bond with the students to deliver messages that promote motivation and develop self-regulation.
Educational Games
We investigate how Games and Game-Like Elements can promote learning and motivation, and afford a better relationship to STEM.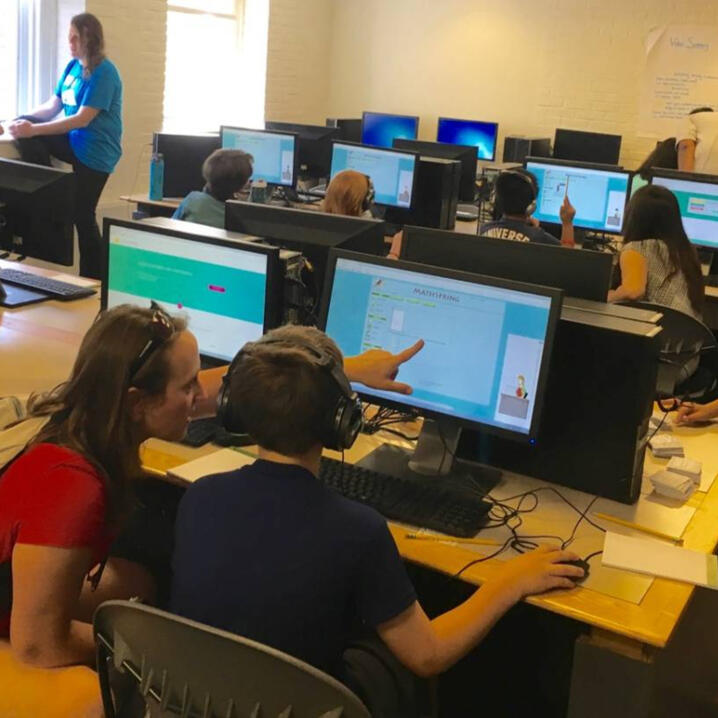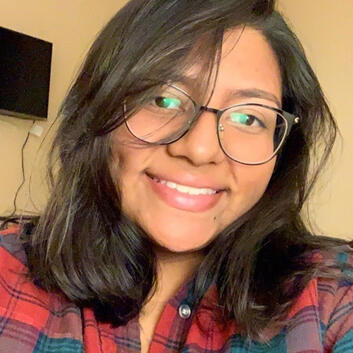 Open-Tutor Platforms
We are making Tutoring Systems and Learning Environments connect with each other through Application Protocol Interfaces (APIs). MathBuds is the result of making the ASSISTments and MathSpring tutoring systems use each other, in order to make a better final product to teach middle school mathematics, capitalizing on the strengths of each other.
Learning Technologies for the Developing World
We are interested in Socio-Cultural Differences and how to create low-cost devices that could be immersed in developing countries and bring learning technologies to those in most need.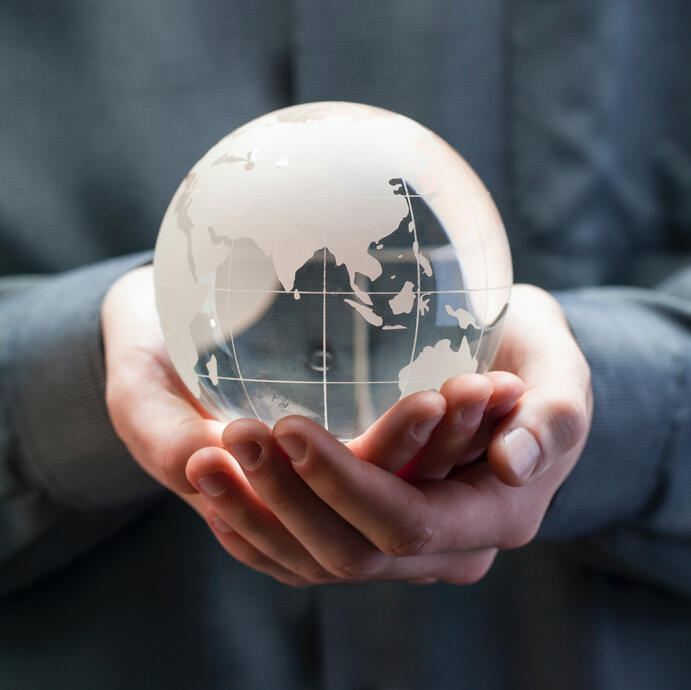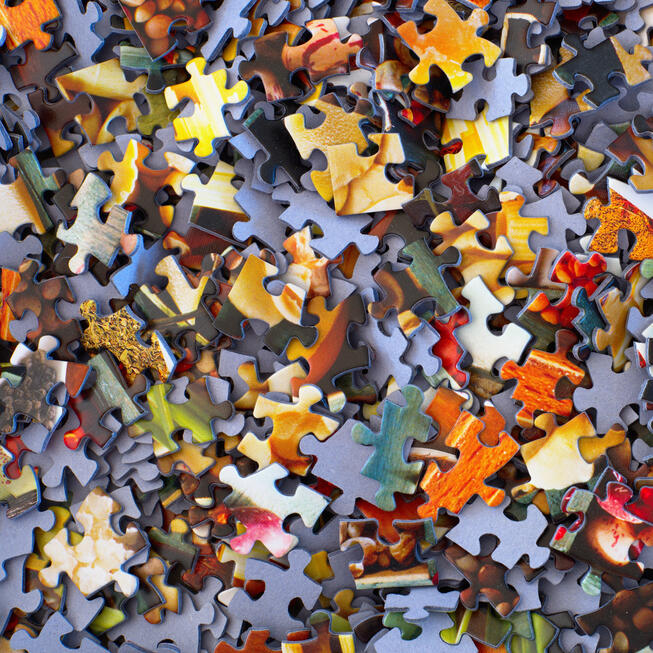 Learning Disabilities
We study how to tailor learning technologies to those who struggle most and need furthest assistance, with a cognitive psychology perspective that focuses on memory retrieval, executive functioning, and personalized learning.
CAREER: Wearable Tutors in the Embodied Mathematics Classroom
Investigator:
Ivon Arroyo (Principal Investigator)
---
IES: An Efficacy Study of the MathSpring Personalized Learning System That Responds to Student Affect (with WestEd)
Investigators:
Steven Schneider
Beverly Woolf
Ivon Arroyo
---
Developing Computational Thinking by Creating Multi-player Physically Active Math Games
Investigator(s):
Ivon Arroyo (Principal Investigator)
Gillian Smith (Co-Principal Investigator)
Erin Ottmar (Co-Principal Investigator)
---
INT: Collaborative Research: Detecting, Predicting and Remediating Student Affect and Grit Using Computer Vision
Investigators:
Ivon Arroyo (Principal Investigator)
Jacob Whitehill (Co-Principal Investigator)
Beverly Woolf (Co-Principal Investigator)
---
BD Spokes: Spoke: NORTHEAST: Collaborative: Grand Challenges for Data-Driven Education
Investigators:
Ivon Arroyo (Principal Investigator)
Neil Heffernan (Co-Principal Investigator)
Beverly Woolf (Co-Principal Investigator)
---
View all past awards on NSF.gov
---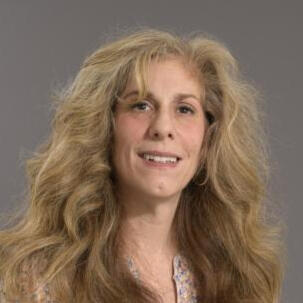 Danielle Allessio
Postdoc Researcher
UMass Amherst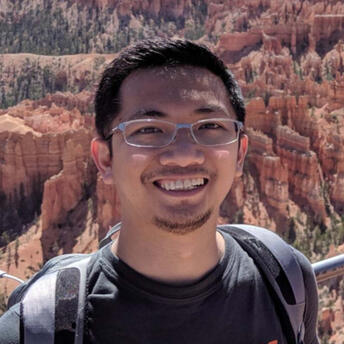 Francisco Castro
Postdoc Researcher
UMass Amherst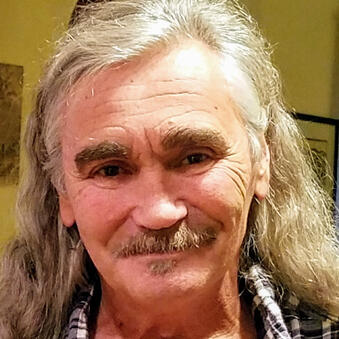 Frank Sylvia
Software Engineer
UMass Amherst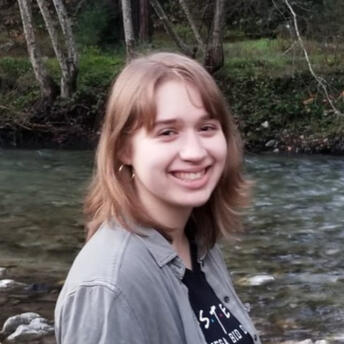 Grace Seiche
Lab Assistant
WPI
---
Anastasiya Kvasyuk
Major: Finance
UMass Amherst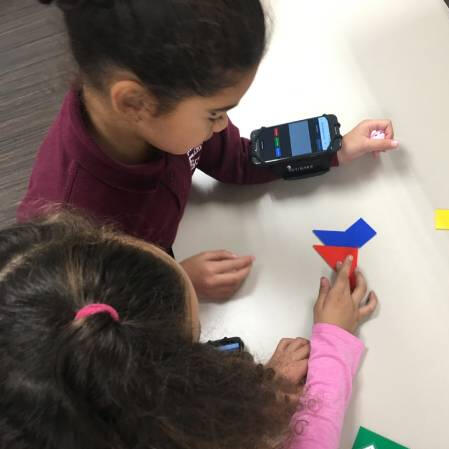 Avery Harrison
Ph.D. student, WPI
Advisors: Ivon Arroyo, Erin Ottmar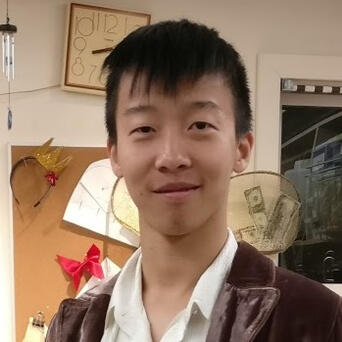 Boming Zhang
Graduate Student
UMass Amherst
Erik Erickson
Ph.D. student, WPI
Advisor: Ivon Arroyo
Hannah Smith
Graduate Student
WPI
Injila Rasul
Ph.D. student, UMass Amherst
Advisor: Ivon Arroyo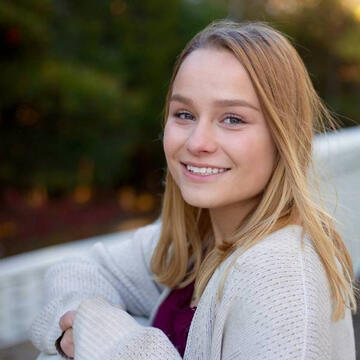 Lada Kvasyuk
Major: Neuroscience
UMass Amherst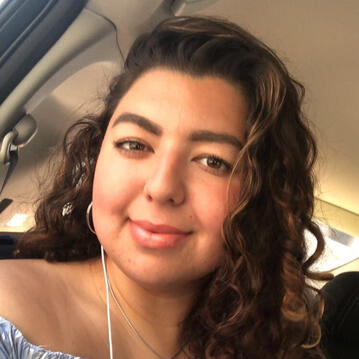 Laura Cintrón García
Major: Math
WPI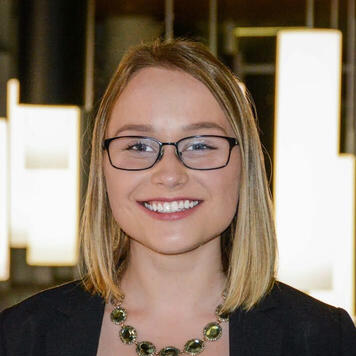 Luisa Perez Lacera
Graduate Student
WPI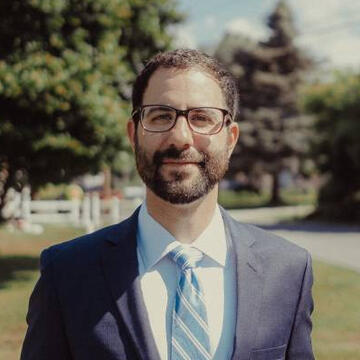 Nick Caccamo
Graduate student
UMass Amherst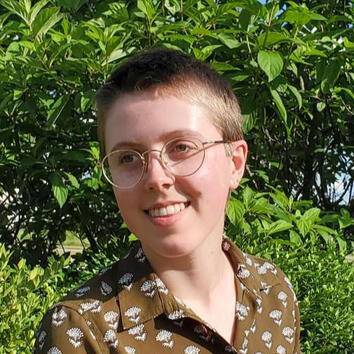 Olivia Bogs
Major: Computer Science
WPI
Sai Gattupalli
Ph.D. student, UMass Amherst
Advisor: Ivon Arroyo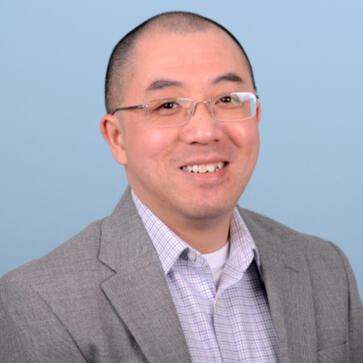 Will Lee
Graduate Student
UMass Amherst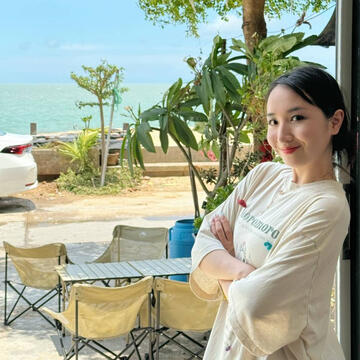 Will Rebelsky
Ph.D. student, UMass Amherst
Advisor: Bev Woolf
---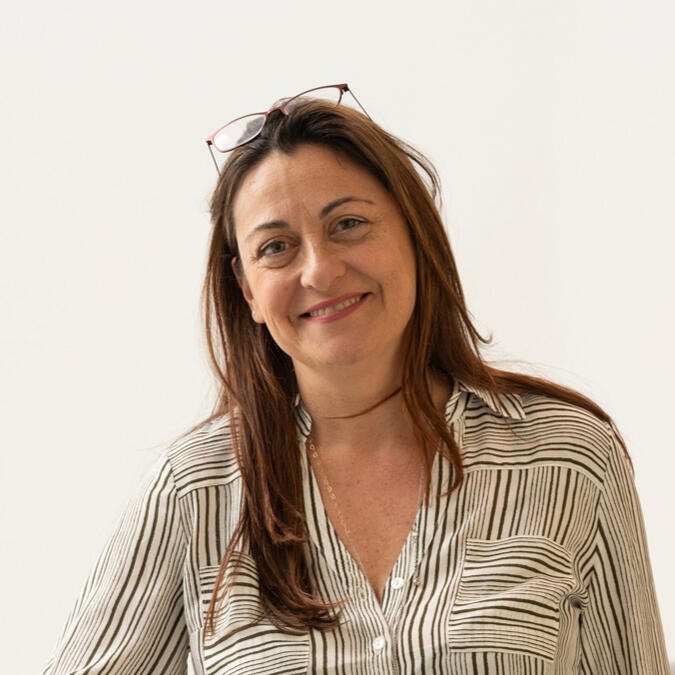 Ivon
Arroyo
(Chair)
---
A true hybrid across disciplines, Ivon Arroyo specializes in learning sciences, computer science, and educational/cognitive psychology. Her expertise is in the design of novel technologies for learning and assessment for K-12 students studying mathematics.
Arroyo's team creates adaptive personalized learning technologies that automatically assess students' math changing abilities, affective states and metacognitive states, respond to students on the spot, and report strengths and weaknesses to the teacher--in real time, as students are working on computers or mobile devices.
Her group also works on wearable learning and computational thinking, including the use of mobile electronic devices for students to design, develop and play multiplayer physically active embodied math games.
Professor Arroyo enjoys teaching at the graduate and undergraduate level because of the opportunity to impart knowledge and skills to students, as well as the opportunity to mentor a new generation of learning scientists that have dual strengths in computation and core learning sciences--allowing for an invaluable combination of technological innovation with theoretical knowledge of how people learn.
Ed.D. in Math and Science Education

University of Massachusetts Amherst
M.S. in Computer Science
University of Massachusetts Amherst
B.S. in Computer Science
(Licenciatura en Informática)
Universidad Blas Pascal, Cordoba, Argentina
EDUC618C - Computer Programming for Educators

Spring 2020
EDUC597S - Learning, Teaching Computational Media
Spring 2020
SS590 - Educational Data Mining
Fall 2014
PSY 520 - Metacognition, Motivation and Affect
Fall 2013
PSY 1401 - Cognitive Psychology
Fall 2014
PSY 502 - Learning Environments in Education
Spring 2013
---
Beverly Park Woolf PhD is a Research Professor in the Computer Science Department of the University of Massachusetts Amherst. She is the Director of the Center for Knowledge Communication. Many of the three-dimensional graphics and multimedia classes at the University of Massachusetts owe their beginning to Dr. Woolf's efforts to offer students the opportunity to expand both intellectual and practical skills.
Dr. Woolf's research focuses on building systems to train, explain, and advise users effectively. Extended multimedia capabilities are integrated with knowledge about the user, domain, and dialogue to produce real-time performance support and on-demand advisory and tutoring systems. The tutoring systems use intelligent interfaces, inferencing mechanisms, cognitive models, and modifiable software to improve a computer's communicative abilities. These systems have been tested with learners, trainers, and other client bases, deployed in education and industry and demonstrated in more than 50 American industrial, military and academic sites and 15 foreign countries.
Her most recent book is Building Intelligent Interactive Tutors, Student-Centered Strategies for Revolutionizing E-Learning, Published by Elsevier & Morgan Kaufmann, 2008.
---
Neena
Thota
---
Neena Thota is Senior Teaching Faculty at the College of Computer Sciences at the University of Massachusetts Amherst. Her research interests are in Computing Education Research, Educational Technologies, Learning and Assessment Taxonomies, and Methodological Frameworks for Research.
Dr. Thota is Co-PI for the NSF supported CyberTraining workshops for the Center for Parallel and Distributed Computing Curriculum Development and Educational Resources PDC Curriculum Early Adopter Grant and Summer Training Program, that prepare instructors to offer experimental courses with an updated Parallel and Distributed Curriculum.  In recent years, she has been a member of ITiCSE Working groups that published reports on: Pass Rates in Introductory Programming and in other STEM Disciplines; Contrasting CS student and academic perspectives and experiences of student engagement; and Understanding international benchmarks on student engagement. At UMass, she has supervised students doing projects on "Building a Social Network for Spontaneous Meetups" (Honors Thesis), "Creating reusable learning objects for students in COMPSCI 121" (Independent Studies), and "UTutorBot" (Independent Studies)
Contact her if you are interested in pursing Independent Studies or Honors Thesis projects.
---
Erin
Ottmar
---
Erin Ottmar is an assistant professor of psychology and learning sciences at WPI. She received her BA in psychology and elementary education from the University of Richmond. After college, she spent several years teaching in Ecuador and Japan. In 2011, she received her PhD in Educational Psychology: Applied Developmental Science from the University of Virginia. After graduate school, returned to a small liberal arts environment and spent 3 years as a post-doctoral research scientist at the University of Richmond. Before coming to WPI, she was most recently a visiting research associate in the Department of Psychological and Brain Sciences at Indiana University.
Her research aims to develop and evaluate classroom interventions that improve mathematics teaching and learning. Erin's research is highly interdisciplinary and focuses on the intersections of educational, cognitive, and developmental psychology. Over the past four years, she has co-developed two dynamic educational technologies that embed perceptual learning and gesture into the learning of mathematical concepts. From Here to There (FH2T) is an engaging, puzzle-based, educational iPad application that allows students to explore patterns and properties of arithmetic and symbolic algebra by rearranging, splitting, and manipulating numbers and expressions to reach a specified goal. Based on this research, she is currently developing Graspable Math, an interactive web-based tool that allows you to manipulate and solve mathematical expressions and equations. Her empirical work uses data collected from these technologies to answer important theoretical questions about student interactions, problem solving, and mathematics teaching and learning. She also uses classroom observations, longitudinal data, and multi-level modeling to examine how mathematics and social-emotional learning (SEL) interventions in schools can enhance students' opportunities to learn mathematics. Ultimately, Erin is interested in understanding how cognitive and non-cognitive pathways combine to produce learning and growth for all children in K-12 mathematics classrooms (and beyond!)
---
Arroyo, I., Cooper, D. G., Burleson, W., Woolf, B. P., Muldner, K., & Christopherson, R. (2009). Emotion sensors go to school. In Frontiers in Artificial Intelligence and Applications (1 ed., pp. 17-24). (Frontiers in Artificial Intelligence and Applications; Vol. 200, No. 1). IOS Press. https://doi.org/10.3233/978-1-60750-028-5-17
---
Woolf, B.P., Burleson, W., Arroyo, I., Dragon, T., Cooper, D.G., & Picard, R.W. (2009). Affect-aware tutors: recognising and responding to student affect. Int. J. Learn. Technol., 4, 129-164.
https://doi.org/10.1504/IJLT.2009.028804
---
Arroyo, I., & Woolf, B. (2005). Inferring learning and attitudes from a Bayesian Network of log file data. AIED.
---
Arroyo, I., Ferguson, K., Johns, J., Dragon, T., Meheranian, H., Fisher, D., Barto, A., Mahadevan, S., & Woolf, B. (2007). Repairing Disengagement With Non-Invasive Interventions. AIED.
---
Murray, T., & Arroyo, I. (2002). Toward Measuring and Maintaining the Zone of Proximal Development in Adaptive Instructional Systems. Intelligent Tutoring Systems.
https://doi.org/10.1007/3-540-47987-2_75
Kooken, J., Zaini, R., Arroyo, I. (2021) Simulating the Dynamics of Self-Regulation, Emotion, Grit, and Student Performance in Cyber-Learning Environments. Metacognition and Learning.
---
Smith, H., Closser, A. H., Ottmar, E., & Arroyo, I. (2020). Developing mathematics knowledge and computational thinking through game play and design: A professional development program. Contemporary Issues in Technology and Teacher Education, 20(4).
---
Ruiz, N., Jalal, M., Ablavsky, V., Allessio, D., Magee, J., Whitehill, J., Arroyo, I., Woolf, B., Sclaroff, S., & Betke, M. (2020). Leveraging Affect Transfer Learning for Behavior Prediction in an Intelligent Tutoring System. ArXiv, abs/2002.05242.
---
Harrison, A., Smith, H., Botelho, A., Ottmar, E., & Arroyo, I. (2020). For Good Measure: Identifying Student Measurement Estimation Strategies Through Actions, Language, and Gesture. In Gresalfi, M. and Horn, I. S. (Eds.), The Interdisciplinarity of the Learning Sciences, 14th International Conference of the Learning Sciences (ICLS) 2020, Volume 2 (pp. 869-870). Nashville, Tennessee: International Society of the Learning Sciences.
---
Joshi, A., Allessio, D., Magee, J., Whitehill, J., Arroyo, I., Woolf, B., Sclaroff, S., & Betke, M. (2019). Affect-driven Learning Outcomes Prediction in Intelligent Tutoring Systems. 2019 14th IEEE International Conference on Automatic Face & Gesture Recognition (FG 2019), 1-5.
https://doi.org/10.1109/FG.2019.8756624
---
Casano, J., Tee, H.E., Agapito, J.L., Arroyo, I., & Rodrigo, M.M. (2019). Evaluation of a Re-designed Framework for Embodied Cognition Math Games.
https://doi.org/10.1007/978-981-13-2844-2_4
---
Micciolo, M., Arroyo, I., Harrison, A., Hulse, T., & Ottmar, E. (2018, June). The wearable learning cloud platform for the creation of embodied multiplayer math games. International Conference on Artificial Intelligence in Education, 220-224.
https://doi.org/10.1007/978-3-319-93846-2_40
---
View full list of Publications on Google Scholar
---
MATH INTELLIGENT TUTORING SYSTEM
---
MathSpring is an online math tutor, which helps students become better prepared for standardized testing mathematics by better understanding the material. The system adapts to students, giving them problems which are a bit challenging, but not out of reach, and includes various ways of guiding students through the problem to find the correct answer. Students can ask for hints on the specific problem, videos that explain the core concepts needed to solve the problem, or worked examples that show how to solve a similar problem. The teacher can also choose to turn on "learning companions" cartoon characters who will encourage students' effort and remind them that it is okay to ask for help when they are stuck.
Give it a try at MathSpring.org
---
COURSES TAUGHT BY THE ALT FACULTY
---
COMPSCI 890T
Teaching Assistants as Tomorrow's Faculty
---
Course focuses on the TA's role in leading discussion sections, planning effective review sessions, and facilitating labs. Educational best practices that scaffold learning and create an inclusive classroom are discussed. How to balance teaching and research responsibilities is addressed as part of graduate professional development.
COMPSCI 590-ED
Eucational Data Mining and Learner Analytics
---
This course provides an overview of the emerging field of educational data mining and data analytics overeducational data sets. Some of these datasets will come from student users of learning technologies, andare a reflection of students abilities and other states of mind as they learn new material. We will discussboth the application of machine learning methods to educational data, as well as classic models inspiredby cognitive theory, as well as exploring and finding patterns in data. The course will use a combinationof lectures, paper presentations, lab assignments, and projects.
(Link coming soon)
Thank you for your interest in the Advanced Learning Technologies Lab. Use the form below to contact us.